4 Sons Pizza and Grill
457 Clifton Ave, Clifton, NJ 07011
Order now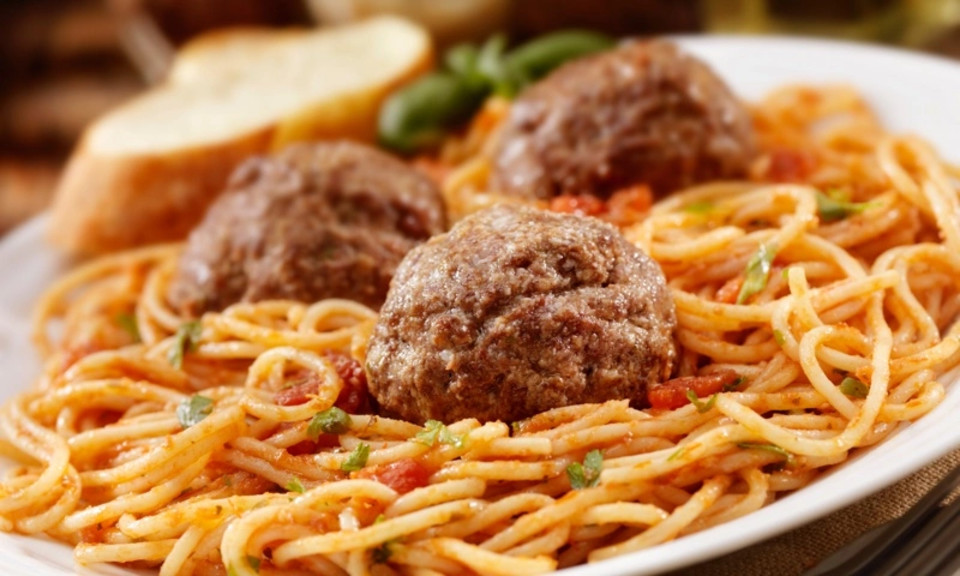 Mary
My order came in within the time estimated. The food was great! I loved that the wings were just right amount of spice and were crispy. The pasta fagliole was also just the right amount of salty.

The grilled chicken salad was filling. I would order it over and over again except the chicken isnt grilled.
Karri
It was the best cannoli, spaghetti and meatballs i have ever had. Sauce was not runny!!! It was a perfect combination of noddles and sauce ; meatballs were not hard and chewy but perfect in every way. My son and daughter loved it. Overall great experience!!! Definately 5 stars.
Zuanette
They delivered quickly within 20 minutes I'll say. They forgot an item and I called and it was here within 10 minutes. Good service. I told the delivery guy he was flash lol......
Joan
Through no fault of his own, delivery was late. Yet the driver was polite, courteous and the food delicious! Thank you for not giving up on delivering my food!
Andrew
So, i must say, everything tasted delicious. If i did have 1 complaint, it would be that i order Coca Cola and recieved Pepsi.

New favorite pizza place!
About us
Dinner, Lunch, Lunch Specials, Pizza, Sandwiches
Today

Delivery: 12:00 PM - 8:30 PM

Takeout: 12:00 PM - 8:30 PM

Delivery

Tuesday:

11:00 AM - 8:30 PM

Wednesday:

11:00 AM - 8:30 PM

Thursday:

11:00 AM - 8:30 PM

Friday:

11:00 AM - 9:30 PM

Saturday:

11:00 AM - 9:30 PM

Sunday:

12:00 PM - 8:30 PM

Takeout

Tuesday:

11:00 AM - 8:30 PM

Wednesday:

11:00 AM - 8:30 PM

Thursday:

11:00 AM - 8:30 PM

Friday:

11:00 AM - 9:30 PM

Saturday:

11:00 AM - 9:30 PM

Sunday:

12:00 PM - 8:30 PM